One day caving and trekking National park

This tour will bring you to deep of the National Park and known for its many ancient trees, exotic flowers, unique plants and animals such as monkeys and colourful birds. This exciting tour will kick off with a visit to E Cave which lies deep in the dense forest of the National Park. All these sites can't be missed when visiting Phong Nha – Ke Bang National Park.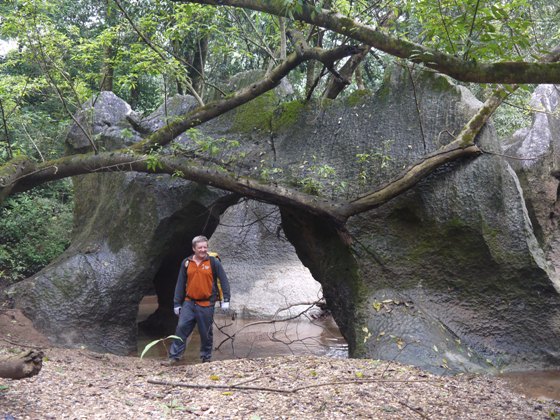 Tour Route: Phong Nha - Ke Bang national Park
Length: Full day

BRIEF ITINERARY:

Trekking 12km in primary forest, BBQ lunch in the forest, swimming in Hang E cave, Explore Dark cave & Living Valley. E Grotto (Hang E): Hidden in deep of Phong Nha National Park with a 736 m-long grotto accessible by the Hồ Chí Minh trail.
This tour takes in 12km of the Ho Chi Minh trail, exploring the Vietnamese tropical forest and experiencing the history of the Vietnam – American war as you trek along the narrow track. Explore the other exit of the now famous Dark cave, swim in a crystal clear natural spring and explore an unspoilt Hang E, one of the most beautiful river caves in the Phong Nha-Ke Bang National Park.
You May Also Like...
We are internationally registered, well-recognized
We respond you within 12 hours
Best prices guaranteed
Sapa local experts, true knowledge
Our service is personalized, customized at its best
Easy to pay online
Safe & Secured Payment
Professional Consultancy
Best customer care/policy