Paradise Cave and Dark Cave

Dark cave is amazing and the true experience, kayaking over the river to get there, walking through the dark with only the head touch on your mining helmet, having a mud fight in the mud baths deep in the cave and then washing clean with a swim in the lake inside the cave. Paradise Cave is 31,4 kilometres in length, making it the longest dry cave in Asia. The interior feels as lofty, heavenly and humbling as a grand cathedral. With vaulted ceilings rich in stalactites, it's an exceptionally pretty cave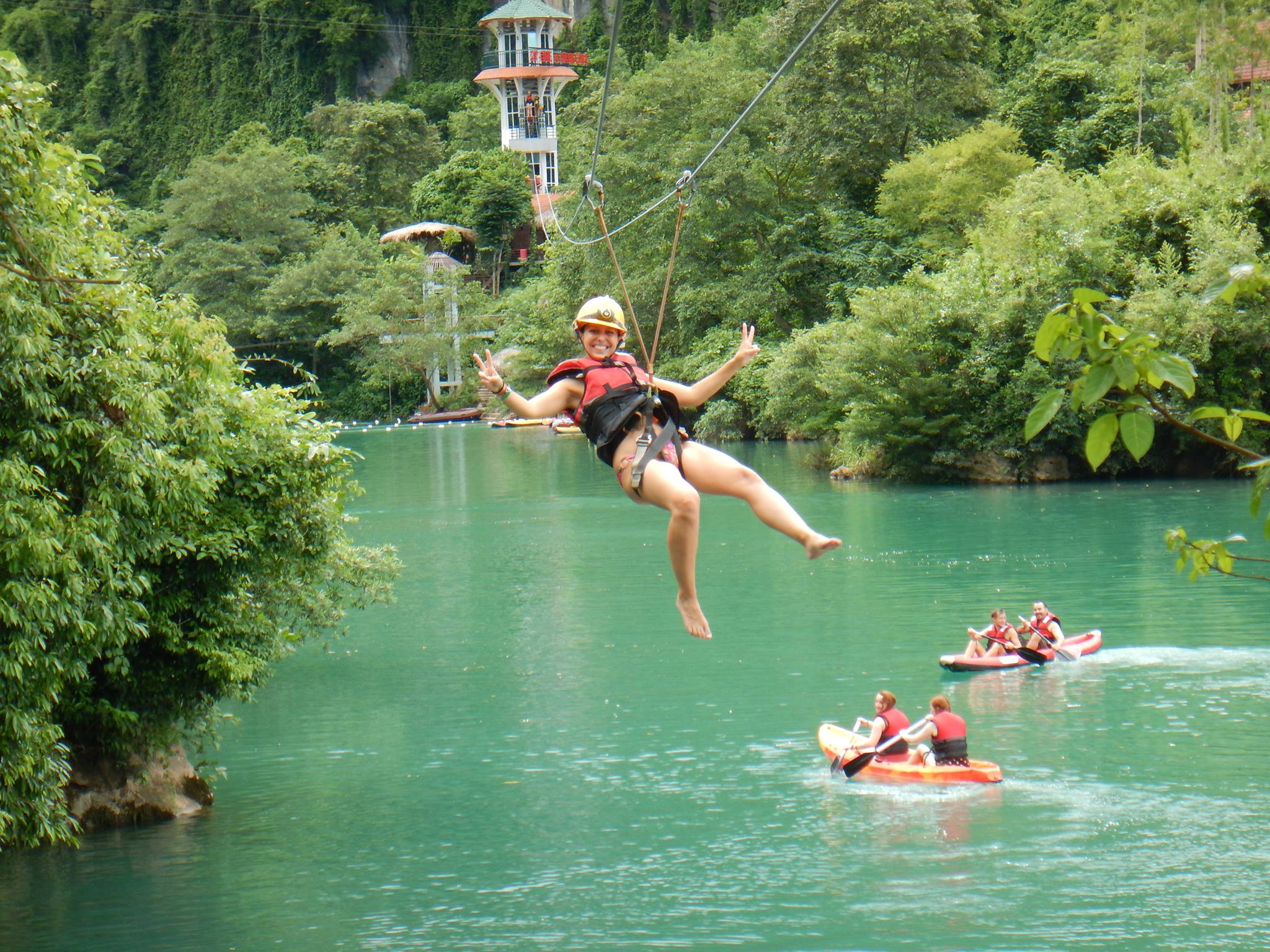 Tour Route: Ho Chi Minh Trails - Paradise Cave and Dark Cave
Length:One day

BRIEF ITINERARY:

Activities: Muddy bath, zip lining, swimming, kayaking, soft caving and jungle walking.
Maybe its the unfathomable amount of time, maybe it's the natural process of erosion and the complete absence of human intervention. Maybe it's that caves are only starting to be discovered on a planet where humans have existed for thousands of years. Walking through, or swimming through, all of the caves in Phong Nha - Ke Bang national park is definitely highlight of Vietnam.
You May Also Like...
We are internationally registered, well-recognized
We respond you within 12 hours
Best prices guaranteed
Sapa local experts, true knowledge
Our service is personalized, customized at its best
Easy to pay online
Safe & Secured Payment
Professional Consultancy
Best customer care/policy